HOSTED WILDERNESS LUXURY
An unparalleled environment and an unforgettable feeling. We're redefining the wilderness experience, one extraordinary moment after another.
LUXURY WILDERNESS LODGING
THE GREAT OUTDOORS HAVE NEVER LOOKED GREATER
Pure bliss? Just a 70-minute flight from Vancouver. Between the staggering granite slopes of Mt Stupendous and Mt Melikan, where the Atnarko, Talchako and Bella Coola Valleys merge, you'll find Tweedsmuir Park Lodge and your window to the wilderness.

Escape to one of ten authentic timber-framed chalets showcasing soul-stirring views of the rugged Coast Range Mountains, forest fringe, and the lodge lawn – a regular hangout for sows (female bears) and cubs. Relax and unwind in your private chalet as twilight takes over.

De-stress in our hot tub and sauna; stretch out in the cork floor gym; or venture 200m from your chalet to find one of two private wildlife and grizzly bear viewing platforms, offering astonishing views up and down the Atnarko River. The kids will enjoy our fishing pond, expansive lawn, and bounty of indoor and outdoor games. Our small group focus keeps queues at bay and you relaxed.

Named one of British Columbia's Best Luxury Lodges by CNN Travel, plus rave reviews on TripAdvisor.
THE TWEEDSMUIR TOUCH
EXCEPTIONAL SERVICE AND CANADIAN HOSPITALITY
They say there's something special about our service. Maybe that's why our guests return to Tweedsmuir season after season. Catered to, cared for and carefree; kick back and escape the ordinary with your every need anticipated. From a personal address, to a memorized drink order, and a hot-tub intercom. You'll feel among friends with our intuitive team.

That feeling? That's luxury.

WILDERNESS LUXURY – YOUR WAY
UNFORGETABLE SMALL GROUP TOURS AND CUSTOMIZABLE PRIVATE PACKAGES
Flexible travel planning may be a luxury these days, but at Tweedsmuir Park Lodge, it's the standard. See more and do more with an all-inclusive packages, tailored for your private party or small group.
Perfect for adventurers, romantics, family vacationers, and adrenaline junkies alike. Curate an all-inclusive itinerary tailored to your party's interests, skill levels, and preferred degree of guidance.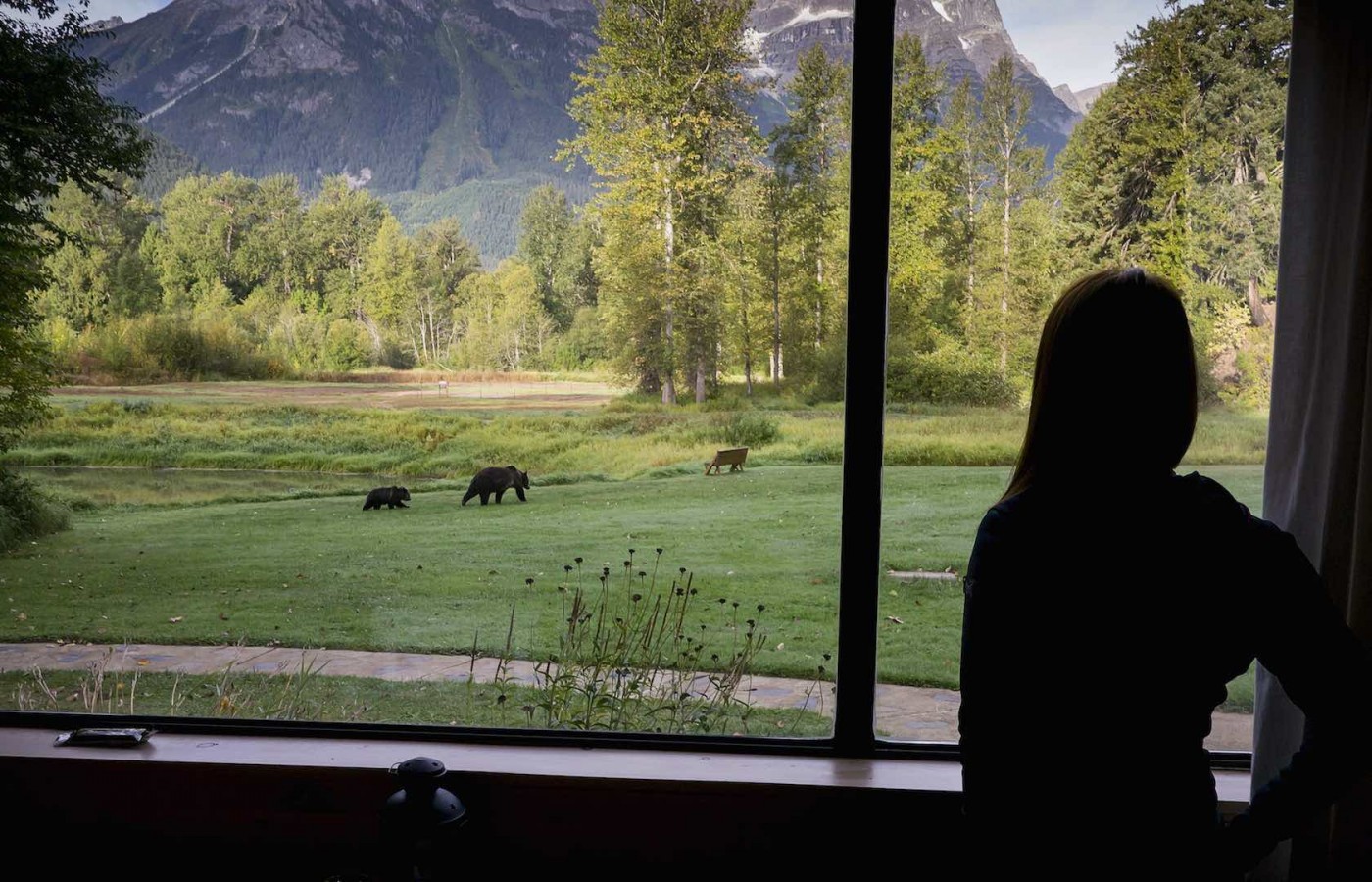 You won't find mass tourism here. Our small group format caters parties up to six, maximizing guest and guide interaction, improving your chances of tracking wildlife, and giving you the freedom to tailor your tour activities – and kick that bucket list!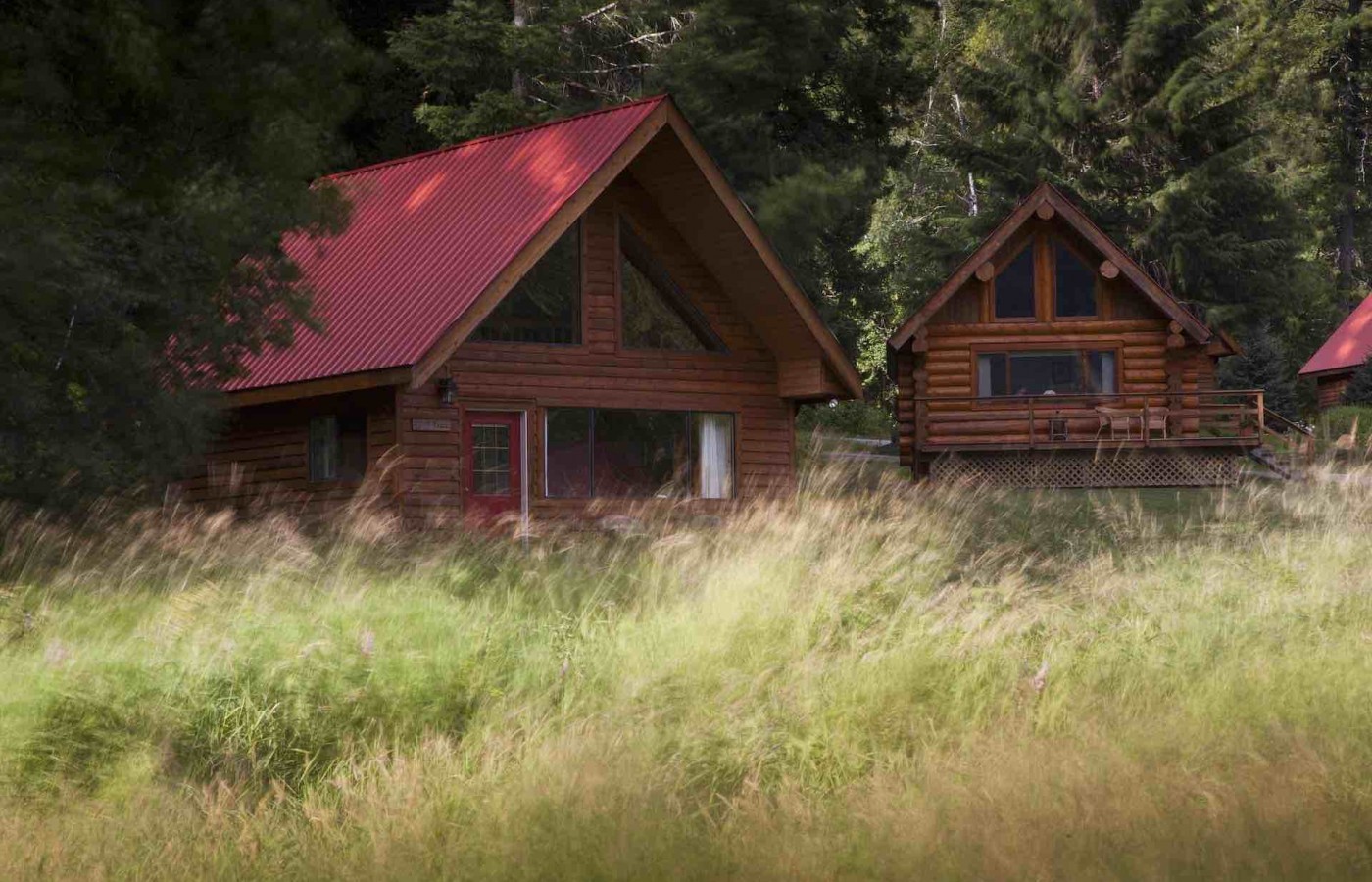 DIVINE DINING
FEATURING GARDEN-FRESH FARE AND AUTHENTIC GLOBAL FLAVOURS
Experience exceptional culinary craft highlighting farm-to-table ingredients, international flavours, and a West Coast influence. Your on-site chefs bring homegrown herbs, local catch and organic produce to a set gourmet menu that's designed and dished up daily.

Get a taste for the region with free-range eggs sourced from our neighbours; fresh seafood caught by local fishermen in Bella Coola waters; and a bounty of veggies and herbs cultivated on-site by the chefs themselves.

Pair it all with the perfect New World vino and unwind in hosted luxury.
A MAGNIFICENT EXPERIENCE
OUR HALLMARK. YOUR HIGHLIGHT
We're a proud founding member of the Magnificent 7 Luxury Wilderness Lodges of Canada. In a region exuding superlatives, it's only right our service follows suite. Dedicated to providing unforgettable luxury wilderness travel experiences, you can count on Tweedsmuir Park Lodge for authentic service, culinary delights and outdoor adventures.

Each Magnificent 7 lodge embodies the raw essence of the Canadian wilderness. Family-owned, eco-friendly, and set in staggering natural beauty.